Fryderyk Chopin's Birthplace
Birthplace of Fryderyk Chopin - a biographical museum of Fryderyk Chopin in Żelazowa Wola, which includes an outbuilding (the so-called manor house) and a 7-hectare landscape park by the Utrata River.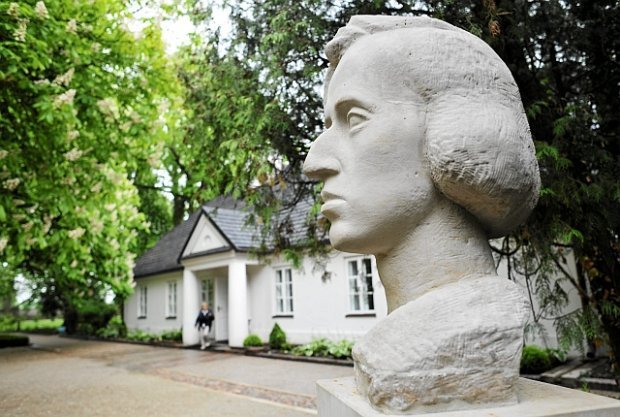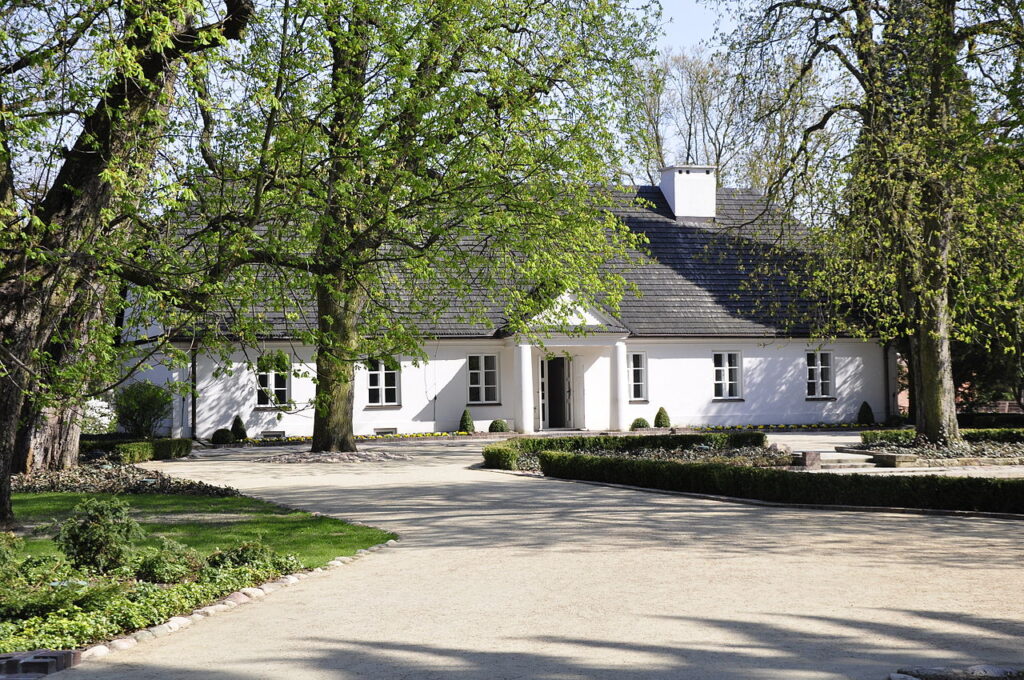 History of Żelazowa Wola
The first mention of the village comes from 1579 from the town records, where Mikołaj and Piotr Żelaz are listed as the owners of Żelazowa Wola. At the end of the 18th century, the owner was Piotr Łuszczewski, and then the Paprocki family. There were 9 residential houses at that time.

At the turn of the 18th and 19th centuries, the village was bought from the Paprockis by the impoverished family of Counts Skarbek. Kacper and Ludwika Skarbek lived in a manor house with two annexes (the present "manor house" is a former eastern annexe). Their children's tutor was Mikołaj Chopin, who in 1806 married Justyna née Krzyżanowska, a relative of the hosts, who managed the house. Their three daughters - both the elder, Ludwika Marianna, and the two younger ones, Justyna Izabela and Emilia - were born in Warsaw. On March 1 (or February 22) 1810, Fryderyk was born in the village as the second child of the Chopins. His stay in Żelazowa Wola did not last long, as the Chopins moved to Warsaw in the autumn, but the young Fryderyk later visited the Skarbeks during holidays and family holidays. In 1812, the Skarbek manor burned down, but both outbuildings survived.

During the composer's visits to the Skarbek estate, the piano was taken out to the garden, where Fryderyk gave concerts under the lime trees. The gathered guests and family were not the only listeners – the sounds of the piano attracted the inhabitants of nearby villages (as recalled by Antoni Krysiak, a peasant from Żelazowa Wola and Fryderyk Chopin's peer). In the summer of 1830, Fryderyk Chopin came to Żelazowa Wola, where the entire Chopin family was on summer vacation. Then the composer was here for the last time. In 1834 Michał Skarbek committed suicide and his family sold Żelazowa Wola to the Szuberts. In 1840, the heir of Żelazowa Wola became baron Eugehard, and soon after the Peszl family. The next owner in the years 1859–1879 was Adam Towiański. The estate included farms in Mokasa and Żelazowa Wola and the villages of Żelazowa Wola, Chodakówek, Budy Żelazowskie and Towiany (now part of the village of Mokas). Only in Żelazowa Wola there were 11 brick buildings, 12 wooden buildings and a watermill. From 1879, the manor was in the hands of Aleksander Pawłowski, who set up a storage room in Chopin's birthplace.