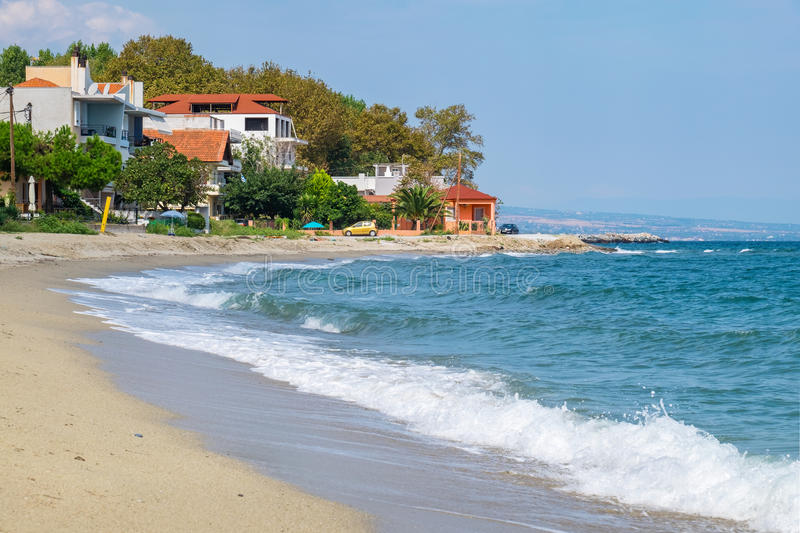 In the village there are numerous souvenir shops where we can buy magnets, postcards, key chains, bracelets and more. In the very center there is a supermarket with the most necessary items. Along the street there are also cafes and restaurants with regional products. 
Decentralized administration Macedonia-Thrace located in Greece, Central Macedonia region, municipality of Dion-Olympus, regional unit Pieria, foothills of Mount Olympus.
The name of the city comes from the large number of trees growing in the area of Platamon. The former inhabitants of Platamonas are mainly descendants of Old Panteleimon, a town located 7 km to the north. The main occupations of the inhabitants are tourism, agriculture, fruit growing, cattle breeding and fishing. The beaches that are located here have been awarded by the European Union with blue flags for maintaining proper cleanliness.