When most of us think about Greece, the first associations are blue sky and hot rays of sunlight. In summer, the climate here is Mediterranean, offering heat that makes even the most sun-resistant people fall in love with the rays. Average temperatures in July and August can reach up to 30-35 degrees Celsius. It's the perfect time for lazy days on the beach, diving in the azure waters of the Aegean Sea and sampling local delicacies in the shade of pleasant tavernas.

Autumn in Greece is a time when the intense sun gives way to more mild temperatures. September and October are the ideal period for those who prefer cooler days but still enjoy the warm sun. It is also a time when the landscape is enriched with a variety of colors, especially in the mountains, where the leaves of the trees take on golden and red shades.
Spring is the time when Greece comes to life. The flowers are blooming and the landscape is starting to sparkle with colors. In March and April, average temperatures start to rise and nature shows its most beautiful face. This is the perfect time to discover ancient ruins without crowds of tourists, enjoy hiking in the mountains or visit charming villages.
Winter in Greece - Not only Christmas on the Beach
Although for many of us winter is the time of a jacket, a scarf and a warm cup of tea, it can be completely different in Greece. In winter, snow appears mainly in mountainous areas, creating picturesque views. There are even ski resorts where ski enthusiasts can indulge their passion. On the coast, although cooler, temperatures rarely drop below 10 degrees Celsius.
Summer Storms - Surprise from God Zeus
The last thing worth mentioning are summer storms, which can surprise even the most experienced vacationers. These storms, known locally as "Hioni", bring lightning strikes, intense rain and spectacular lightning. Although they are short-lived, they can provide unforgettable sights for those who observe them from a safe place.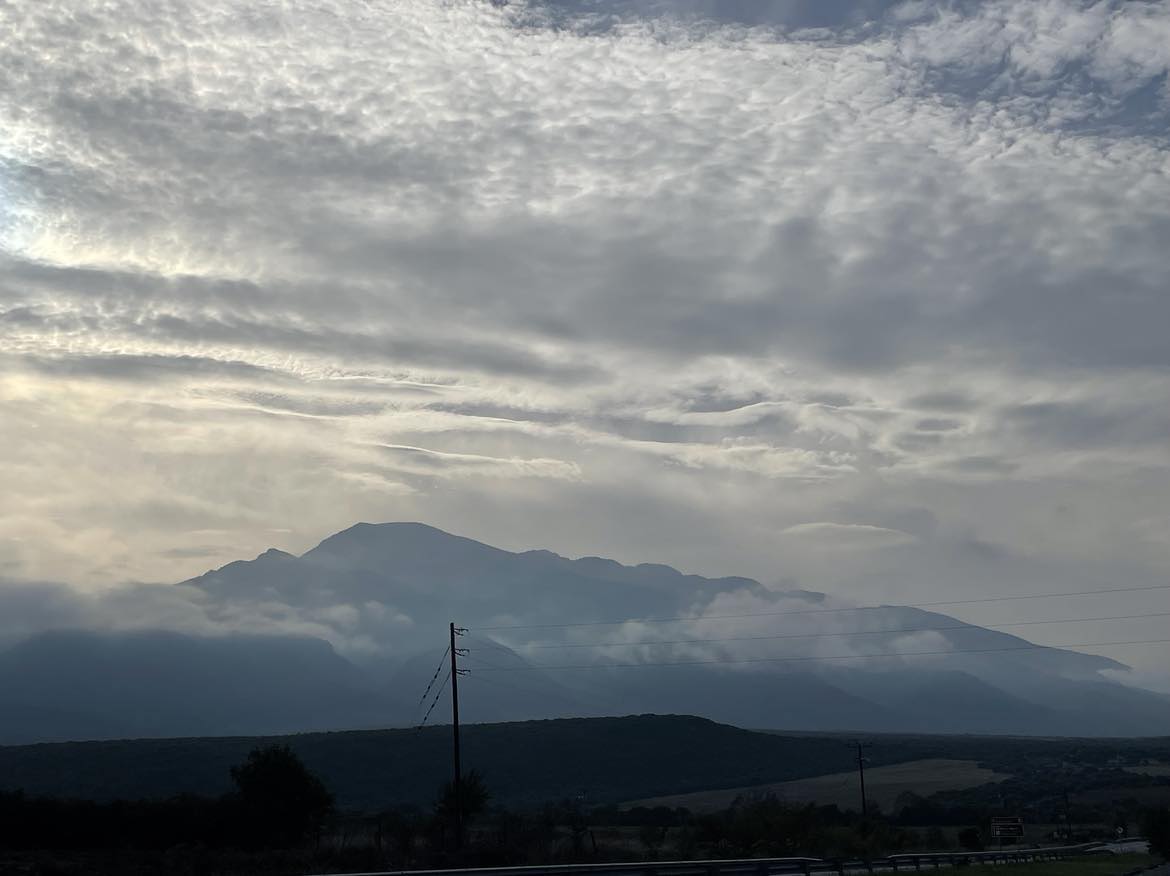 Summary - Greece, the Country of Climatic Contrasts
You see, Greece is not only sunny beaches, but also a fascinating mosaic of climatic contrasts. In every season, this country presents its unique face, offering something for everyone. Whether it's a winter escapade to the mountains or lazy days spent on the beach in the summer heat – Greece has it all.