Narrow Gauge Railway Museum in Sochaczew
The unit was established as a branch of the Railway Museum in Warsaw based on the rolling stock, buildings, infrastructure and, to a large extent, the staff of the Sochaczew Commuter Railway, which was liquidated on November 30, 1984. From April 1, 2016, the unit became a branch of the Museum Station in Warsaw, a new cultural institution established after the liquidation of the Railway Museum by the Marshal's Office of the Mazowieckie Voivodeship and Polskie Koleje Państwowe S.A. There are currently 163 units of narrow-gauge rolling stock in the open-air museum, and over 50 more are waiting for maintenance at the back of the facility. In the exhibition halls, you can see collections of museum objects documenting the daily functioning of narrow-gauge railways in Poland throughout history.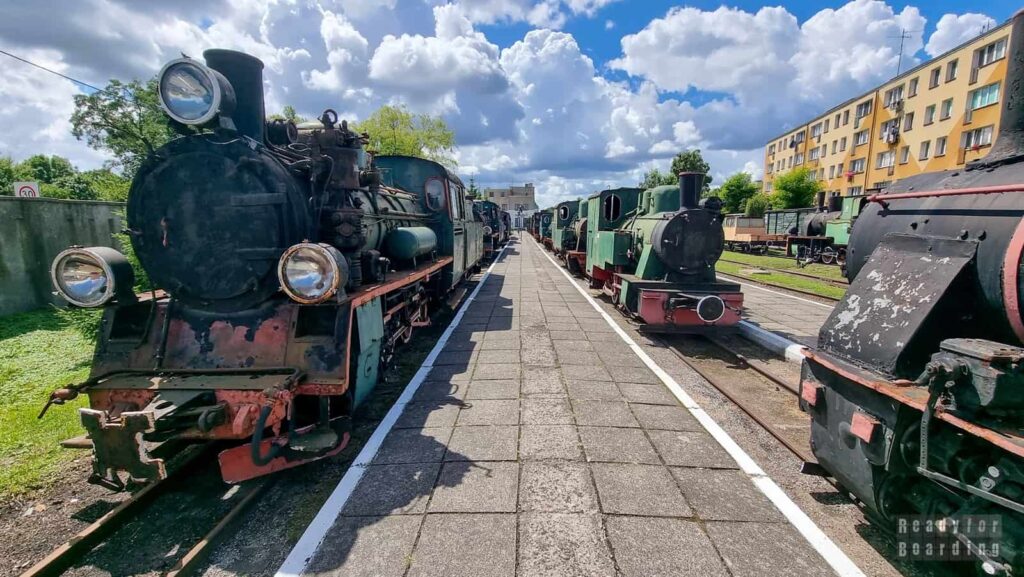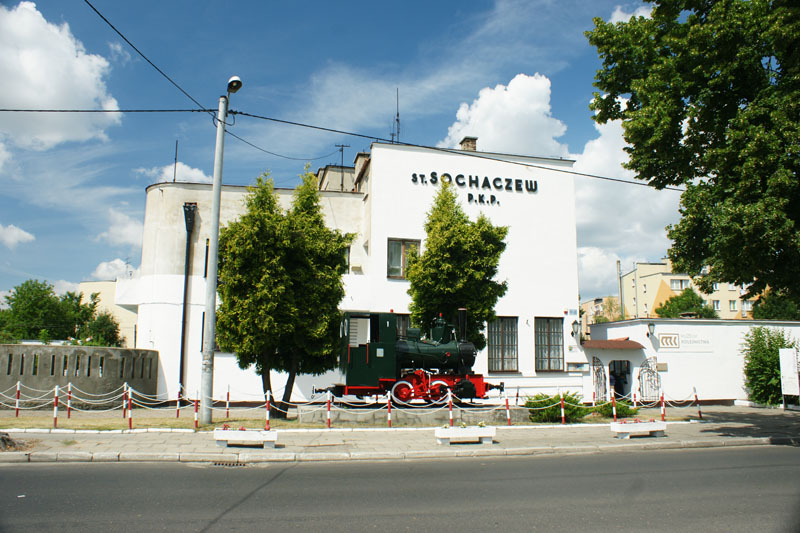 Many unforgettable experiences are provided by the 18-kilometre route leading from Sochaczew through charming places. Less than a kilometer from the starting station of the railway, there is the most valuable monument of the city - the ruins of the castle of the Mazovian dukes. Built on a high hill above the Bzura River, revitalized in 2013, the building dates from the Middle Ages and the 17th century. In Sochaczew, it is also worth visiting the Museum of the Sochaczew Land and the Battlefield of the Bzura River with unique memorabilia related to the largest battle of the September Campaign.

The train ends its run at the Wilcze Tułowskie station, a small town that is a kind of gate to the Kampinoski National Park. This complex, as one of the UNESCO biosphere reserves, attracts with an unforgettable contrast of dunes and wetlands, covered with pine forests. At the end of the trip, a picnic with a barbecue and a bonfire awaits passengers in Tułowice on the Łasica River.
Walking outside, we can see various wagons and locomotives, and their number is really impressive - currently there are over 160 narrow-gauge rolling stock here, and several dozen more can be seen behind the fence. We can see steam locomotives, wagons, draisines, but also unusual vehicles, such as Warsaw on the tracks! Some of the exhibits located here are open to the public and can be boarded. The inner part, which we tentatively named, consists of three rooms with thematic exhibitions.

The Narrow-Gauge Railway Museum is an interesting idea to spend time for families with children or people who would like to learn more about the Sochaczew narrow-gauge railway. The whole area is very well maintained, the exhibits are well preserved and cared for.