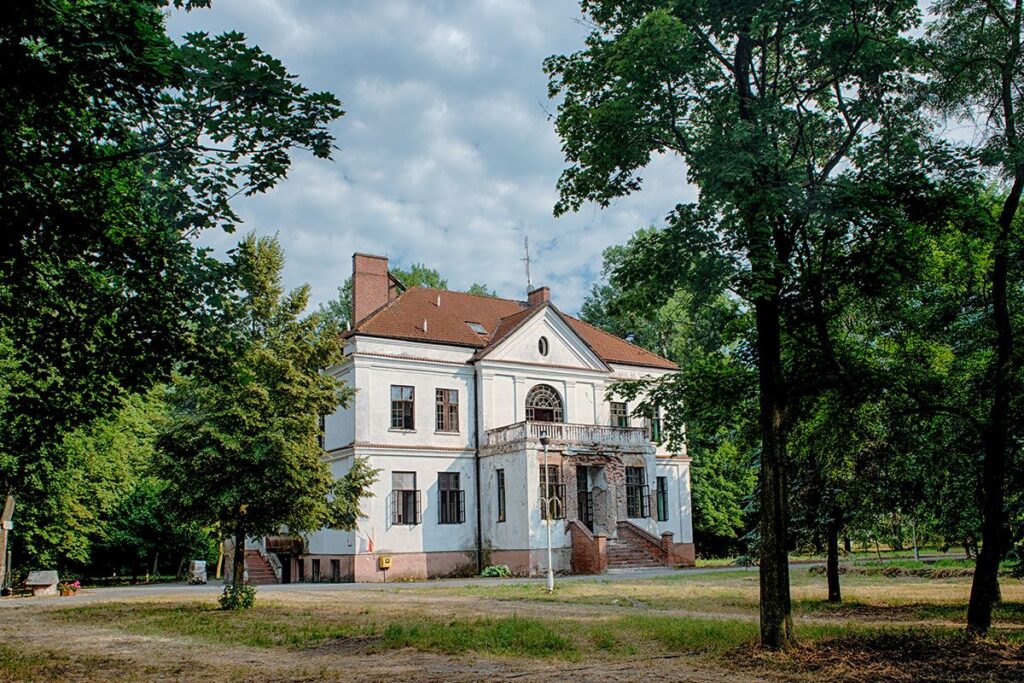 History of Palace in Gawłów
The palace in Gawłów was built in the 1920s after the expansion of the manor house that had existed here for many centuries. Dobre Gawłowo has been mentioned in historical documents since 1349, when the town was incorporated into the castle in Wyszogród. It was managed by the Mazovian dukes, and then Mżurek, Gawłowski, Lasocki, Skarżyński, Pruszakowie and Łubieński.
In 1919, Maksymilian Hayden Wurzel became the owner of the Gawłowo estate, and he rebuilt the mansion, destroyed during World War I, into the present palace. The last owner was entrepreneur Konstanty Blumtrytt, who built a sock factory (currently the Zepter production plant) almost opposite. The architecture of the building refers to the exterior of the palace.
Among Gawłów's important figures, it is worth mentioning Napoleon Bonaparte's adjutant Ambroży Skarżyński, born in 1789, who received the title of imperial baron for his merits, and later took part in the January Uprising, Marianna Pruzak née Skarżyński, a friend of the young Fryderyk Chopin, and Władysław Łubieński, the initiator of the establishment of the hospital in Sochaczew, opened in 1903.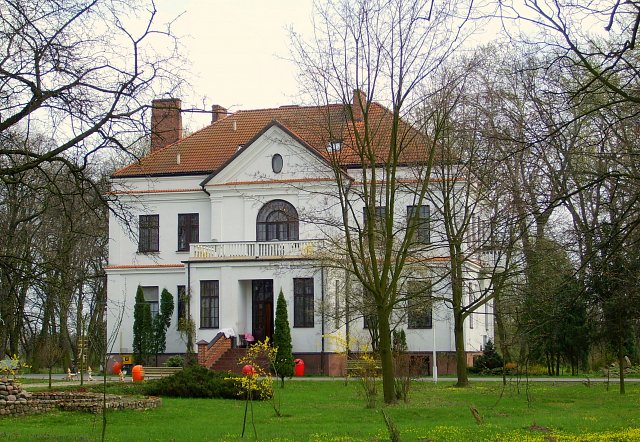 The building is classical, two-storey, with a basement, made of brick and whitewashed. It was built on a rectangular plan with a hipped roof covering the attic. The facade of the palace is a seven-axis front elevation, with a three-axis shallow avant-garde in the middle, a triangular gable at the top and an oval window. On the ground floor, in front of the avant-garde body, a vestibule supporting an open terrace on the first floor was added. Looking from the garden side, there is an elongated semi-circular avant-garde on the rear façade.
The palace is surrounded by an English-style park with about 30 species of trees and shrubs. Also noteworthy is the historic entrance gate, built around 1890 in the neoclassical style in the form of four columns made of white plastered brick and metal elements. A Marian chapel was placed at the gate.
During World War II, the palace housed a German infectious diseases hospital, saving the building from destruction. From 1946 to 2011, a Social Welfare Home functioned here. Numerous reconstructions and modernizations carried out at that time irrevocably destroyed the history and substance of the interior of the palace.
Since 2018, the palace and park complex in Gawłów has been managed by the Mazowiecka Foundation for the Protection of Monuments, founded by Agnieszka and Zbigniew Gerasik. The goal of the foundation is to restore the splendor of the monument and give the entire building a new function.