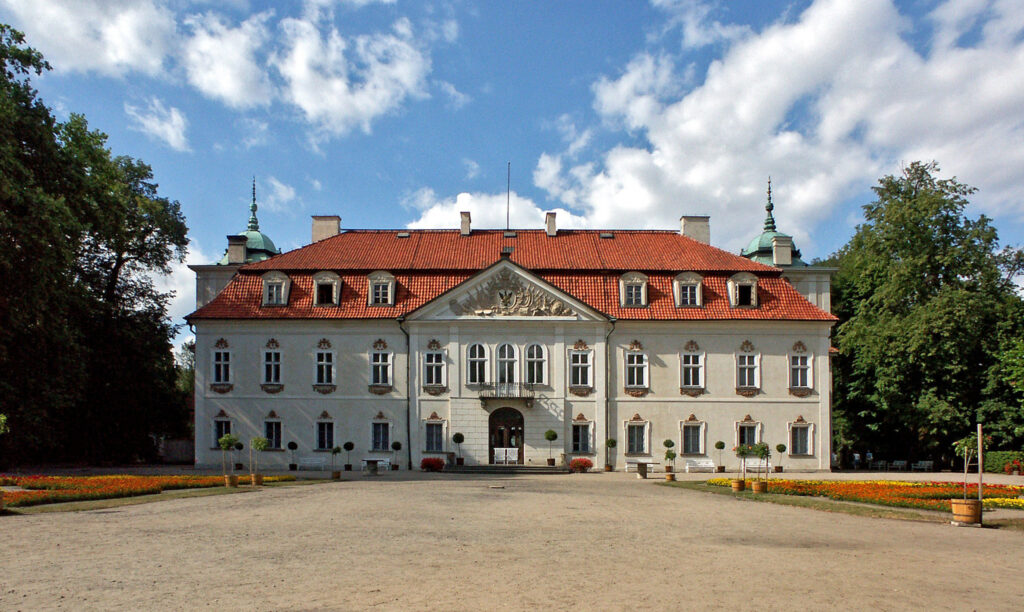 The Baroque Palace which was built at the end of the 17th century on behalf of Michał Stefan Radziejowski. In the palace there are works of art and equipment from the 17th-19th centuries. such as sculptures, paintings, graphics, furniture, bronzes, porcelain and glass. Currently, it is a museum which includes: the Baroque Garden, the Temple of Diana, the Gothic House and the Aqueduct in Arcadia. Over the years, the palace in Nieborów has won many awards, as well as the Gold Medal of the Minister of Culture and Art.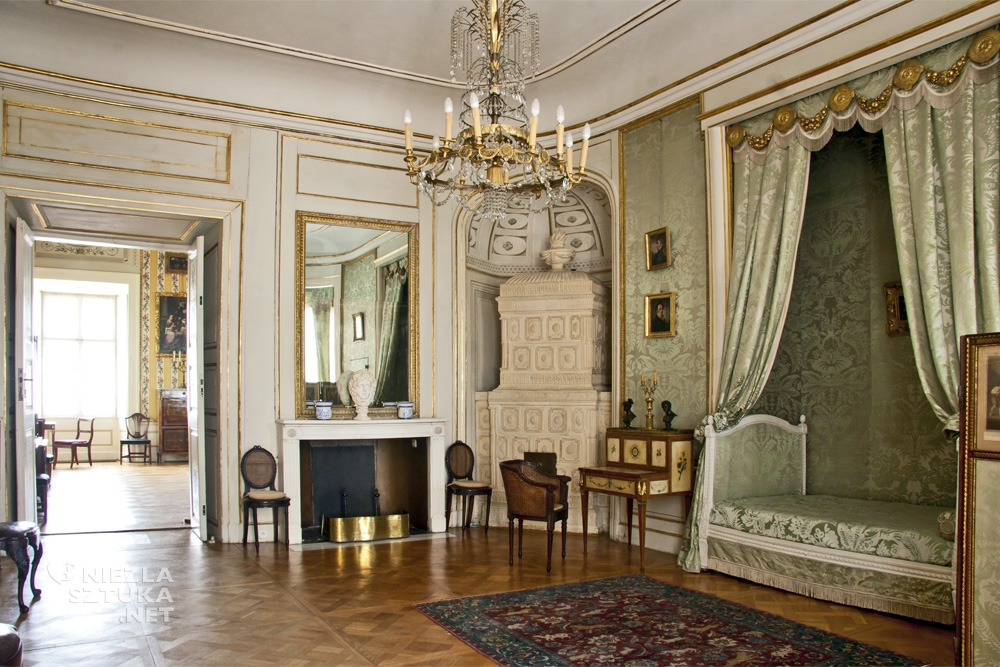 The Museum in Nieborów and Arkadia was established in 1945. It consists of the Radziwiłł Palace with a garden in Nieborów and the Romantic Garden of Helena Radziwiłłowa in Arkadia. Until the end of January 1945, the palace in Nieborów and the garden in Arkadia were in the area of the Nieborów-Mysaków property owned by Janusz Prince Radziwiłł, the owner of Olyck. In February 1945, the entire Radziwiłł family was deported by the NKVD services to the Soviet Union and imprisoned in a camp in Krasnogorsk. The then director of the National Museum in Warsaw, Stanisław Lorentz, in accordance with an earlier agreement with Radziwiłł, took care of the unique palace in Nieborów and its collections as well as the historic garden in Arkadia, immediately including them in the composition of the National Museum in Warsaw as its branch. This saved the palace and its collections from devastation and dispersion during the worst period of orthodox Stalinism.
Baroque garden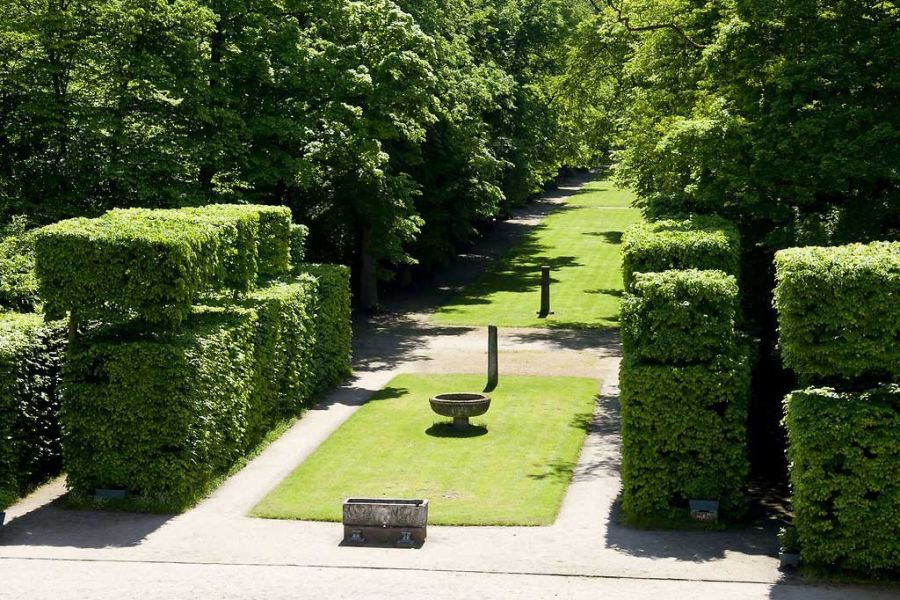 The regular (French) Baroque garden in Nieborów was designed in the last decade of the 17th century, probably by Tylman van Gameren, and extended in the 1970s. It is dominated by family tree species, but the most impressive are two plane trees planted around 1770.
Temple of Diana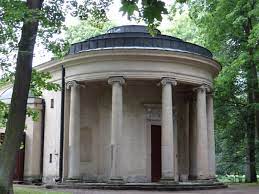 Built in 1783 by Szymon Bogumił Zug, the building has classic proportions. It was decorated on the west side with an openwork portico supported by four Ionic columns and the same semicircular portico on the east side. 
Arcadia Aqueduct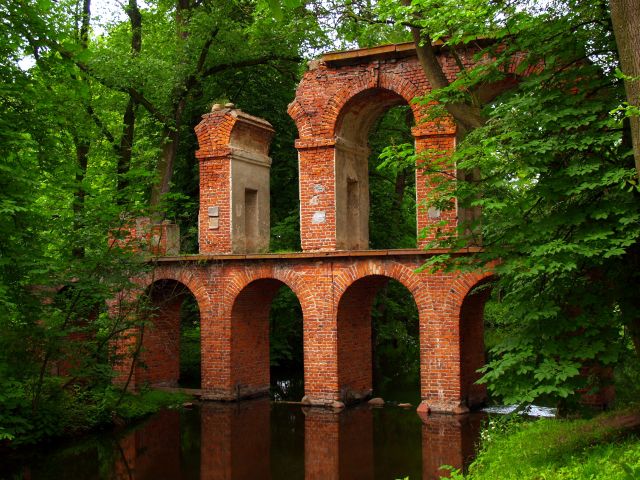 Erected in 1784 over a water cascade. Modeled on the architecture of Roman waterworks. In functional terms, it is a bridge connecting the banks of the Łupi River right at the mouth of the great pond. The design of the Aqueduct from 1784, signed by Szymon Bogumił Zug, has been preserved.
Gothic Cottage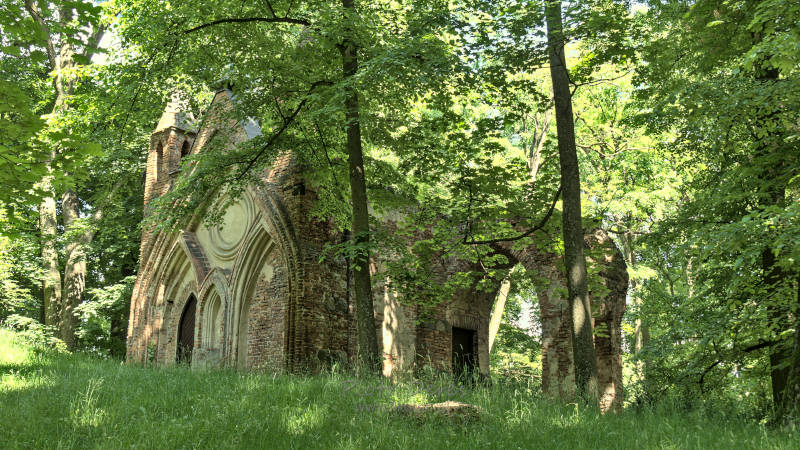 Built in the years 1795–1797, made of red brick, originally with an arcaded gallery adjacent to the south and a chapel located on the opposite escarpment.
If you are interested in the museum