The most famous and characteristic monument of Platamonas are the ruins of a medieval castle. It was built on a hill near Olympus and is clearly visible from the city. While being in Platamonas, the ruins catch the eye and arouse interest.
History
The castle was built in the 11th century by the Crusaders. Its construction took over 20 years. It was used to protect the trade route in Byzantium and the sea route connecting Macedonia and Thessaly. In 1470, the castle was captured by the Venetians, and in 1556 by the Turks. They rebuilt it. At the beginning of the 20th century, the castle was abandoned.
During recent archaeological excavations, archeologists found remains of the former town. It was discovered that in antiquity there was a settlement called Heraklion in the area of ​​the castle.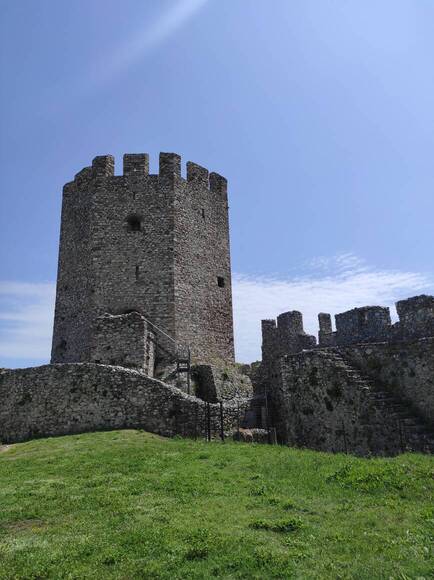 Now
Currently, the ruins of the castle are open to tourists. The ruins of the tower and defensive walls remain from the castle. From the top, we can admire beautiful views of the city skyline, sea and mountains. Turtles can be seen in the castle grounds. In the summer season, various events and cultural events take place there. One of them is the Olympus Festival held in August.